Chandni Chowk Market Delhi Review
Location

Cleanliness

Space

Management

Security
Chandni Chowk, a highly populated & congested area in Old Delhi is home to one of the biggest and oldest shopping markets in Delhi, India. Chandni Chowk is a very famous shopping hub in Delhi, thousands of people visit Chandni Chowk market every day.
A few days before I too visited Chandni Chowk market with my friend as he had to buy silver jewelry for his wife. In Hindi, silver is called Chandi and so we thought Chandni Chowk may be the market for buying silver jewelry in Delhi.
After reaching the Chandni Chowk marketplace, we realize that the Chandni Chowk is the hub for buying anything (literally) not only silver jewelry. It is said to be the biggest shopping market in Delhi.
In this article, I will tell you about my visit to Chandni Chowk market and share my complete tour experience with you.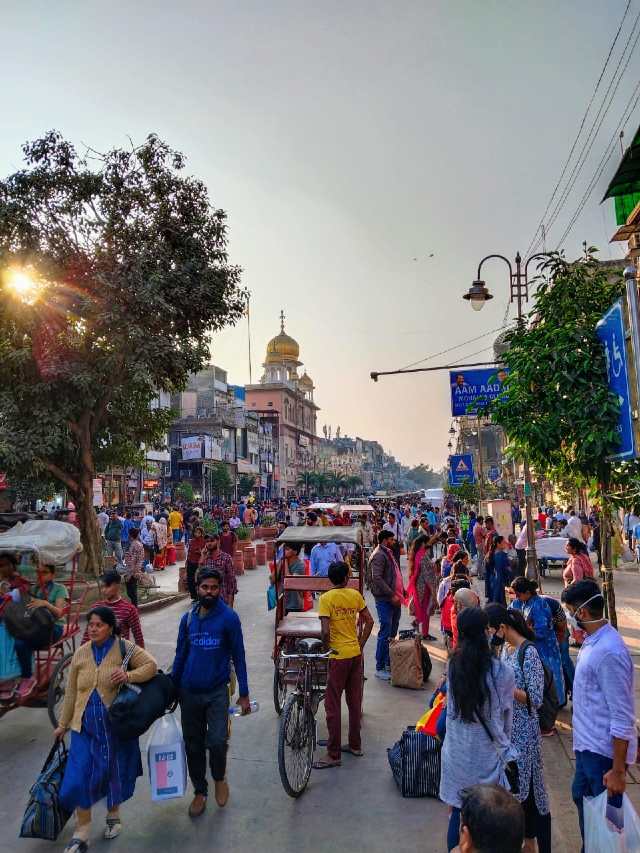 My Review of Chandni Chowk Bazar, Old Delhi
I visited Chandni Chowk in the daytime and there was a lot of rush. It was Saturday and a lot of people from Delhi or neighboring places came here for shopping household items and other things. Chandni Chowk market is one of the cheapest marketplaces in India for shopping. That's one of the reasons why it is always populated with buyers.
Moreover, Chandni Chowk is a heritage shopping hub with a history of more than 3 centuries. This makes Chandni Chowk a popular tourist place and it is located just in front of the magnificent Red Fort of Delhi. That's why a large number of tourists also visit Chandni Chowk.
Chandni Chowk is located in close proximity to the Old Delhi railway station. Chandni Chowk market has its own dedicated metro station known as the Chandni Chowk metro station. Chandni Chowk metro station comes under the yellow line of the Delhi Metro system.
Cars & other big vehicles are not allowed on the streets of Chandni Chowk market which makes this market a great place to walk comfortably and shop. However, one must need to watch their pockets from thieves.
At Chandni Chowk, there are enough avenues for shopping at reasonable prices. But for me, the greatest attractions are the famous eating points of Chandni Chowk – Tiwari Ji corner for chole bhature, Jalebiwala, Natraj dahi bhalla, Rabri bhandar, and other numerous options.
There are 7 major streets at the Chandni Chowk known as Kinari Bazar, Chawri Bazar, Paranthe Wali Gali, Dariba Kalan, Nai Sarak, Khari Baoli, and Ballimaran. From all of the streets, Paranthe Wali Gali is the most popular street in Chandni Chowk and a must-visit for the self-proclaimed foodie and tourists from across the world.
Gurdwara Sis Ganj Sahib is a popular tourist & pilgrimage site located in Chandni Chowk market. It is the most famous Sikh worship place in Delhi after the Gurdwara Bangla Sahib. Chandni Chowk is also home to some of the best churches in Delhi.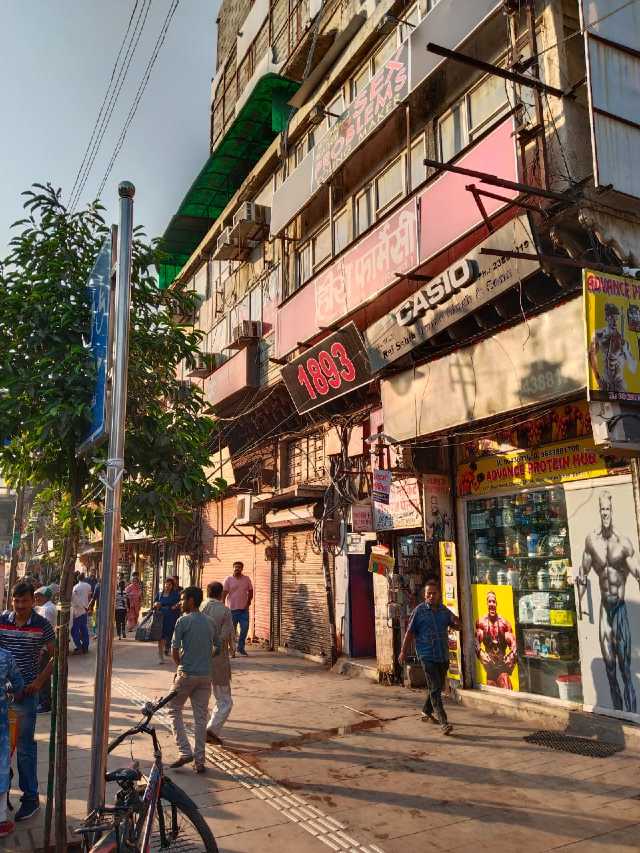 Things I like about Chandni Chowk Market
Heritage market
Biggest shopping hub
Cheapest market in Delhi
An excellent place to shop
Easy to reach
Location
Things I didn't like about Chandni Chowk Market
Overcrowded streets
Fear of getting theft
Dirty paths
A few shop owner's behaviors (rude)
This is my overall experience at the Chandni Chowk market in Old Delhi, India. Do not forget to share your thoughts about the Chandni Chowk market in the comment section below.
Also Read: 10 Romantic Places For Couples In Delhi