Chappan Dukan Indore
Infrastructure

Cleanliness

Location

Pricing

Parking

Management
Do you know why Chappan Dukan is famous in the Indore city of Madhya Pradesh? What is 56 Dukan famous for? What is the most famous food item in Chappan? During my recent trip to Indore, I got a chance to visit the famous 56 Dukan market in New Palasia, Indore.
Indore, often called the Food Capital of India, boasts a vibrant food culture that embraces an array of flavors and cuisines. At the heart of this vibrant city lies Chappan Dukan, a bustling street food destination that promises a journey through a variety of local and international flavors.
In this article, I will tell you about my tour experience at the Chappan Dukan and a review of Chappan Dukan.
In this review, we delve into the diverse offerings, ambiance, and overall experience of Chappan Dukan. If you're a food lover with a penchant for exploring unique tastes and aromas, a tour of Chappan Dukan is an adventure you won't want to miss.
Also Read: 10 Most Romantic Places to Visit in Indore
56 Dukan Street Food Market Indore – Review & Tour Guide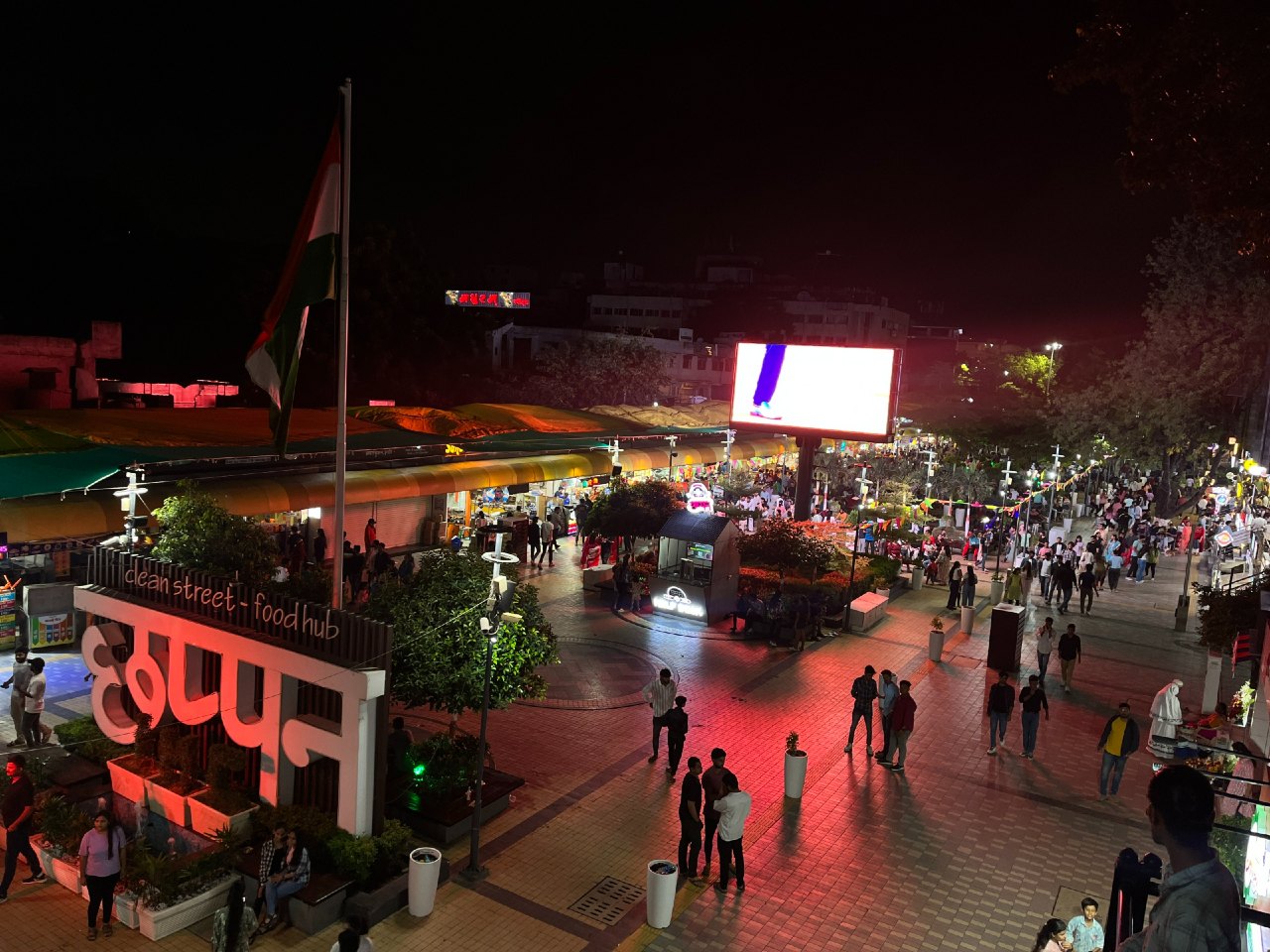 Chappan Dukan in Indore is a gastronomic wonderland that beckons food lovers from far and wide. As you step into Chappan Dukan, the first thing that strikes you is the vibrant and bustling atmosphere. The street is lined with an eclectic mix of food stalls, cafes, and eateries, each exuding its unique charm.
The lively environment is filled with the aromas of various dishes being prepared, and the cheerful chatter of both locals and tourists adds to the overall ambiance. The hustle and bustle might be overwhelming for some, but it truly captures the essence of Indian street food culture.
The place lives up to its name by offering a staggering 56 (Chappan) different food stalls and eateries, each specializing in a distinct cuisine or delicacy. From traditional Indian street food to global favorites, Chappan Dukan has something for every palate.
Visitors can savor mouthwatering chaats, kebabs, dosas, vada pavs, sandwiches, Chinese cuisine, sweets, and much more. The variety ensures that Chappan Dukan remains a haven for foodies seeking an authentic and diverse culinary adventure.
One of the defining characteristics of Chappan Dukan is its commitment to preserving and showcasing the authentic flavors of Indore. Many of the eateries have been serving generations of Indoreans, and their recipes have been passed down through the years.
Chappan Dukan Timings & Tour Details
56 Dukan Complete Address: Chappan Shops Market, New Palasia, Indore, Madhya Pradesh, India.
Timing: The best of Chappan Dukan comes to life in the evening. Plan your visit accordingly to experience the bustling nightlife and the street's culinary offerings.
06:00 AM to 10:00 PM (every day)
Entry Fee: Free
Things I liked about Chappan Dukan
Infrastructure
Cleanliness
Safety
Affordable
Location
Free bike parking
Couple-friendly
Things I didn't like about 56 Dukan
Rush
Management could be better
Some shopkeepers were trying to trick the customers
No car parking
This is my overall tour experience at the Chappan Dukan Indore. For any queries feel free to use the comment section below.
Also Read: Best Cafes For Couples in Indore