Have you ever traveled between Gwalior and New Delhi by train? If the answer is no then you are definitely missing something in life. There is something about train journeys that make them an unforgettable experience.
I recently had the pleasure of taking a train journey from Gwalior to New Delhi. A train trip to New Delhi from Gwalior is one of the wonderful ways to explore the beauty of North India.
In this article, I am going to share the experience of my recent train trip from Gwalior to New Delhi. It was truly a beautiful experience that takes you through the heart of India.
Also Read: 40 Tourist Places to Visit Near Gwalior
My Trip to New Delhi From Gwalior By Train
I reached the Gwalior Railway Station and the station was bustling with activity, with people rushing to catch their trains and vendors selling snacks and drinks. My trip to New Delhi by train started in the evening time. 
I catch the train to New Delhi and grab my seat. The train journey is filled with beautiful sights and sounds, making it a memorable experience. The journey from Gwalior to New Delhi is full of surprises as it offers very scenic countryside views.
As the train makes its way toward New Delhi, you will pass through several small towns such as Morena, Dholpur, Agra, and Mathura. These towns are known for their historic monuments and temples, and you will get a glimpse of the rich cultural heritage of the region.
One of the major highlights of this train journey is crossing the Chambal River. As the train passes over it on a bridge you will get breathtaking views of the river and the surrounding landscape. And if you're lucky, you may spot some wildlife such as crocodiles and turtles.
From the serene region of the Gwalior to the hustle and bustle of New Delhi, the journey is a feast for the eyes & soul. You will pass through several small towns and villages and see people living their daily lives and farmers working in their fields.
The journey from Gwalior to New Delhi by train is a wonderful experience that showcases the beauty and diversity of India. It is a journey that takes you through the heart of India and leaves you with memories that will last a lifetime.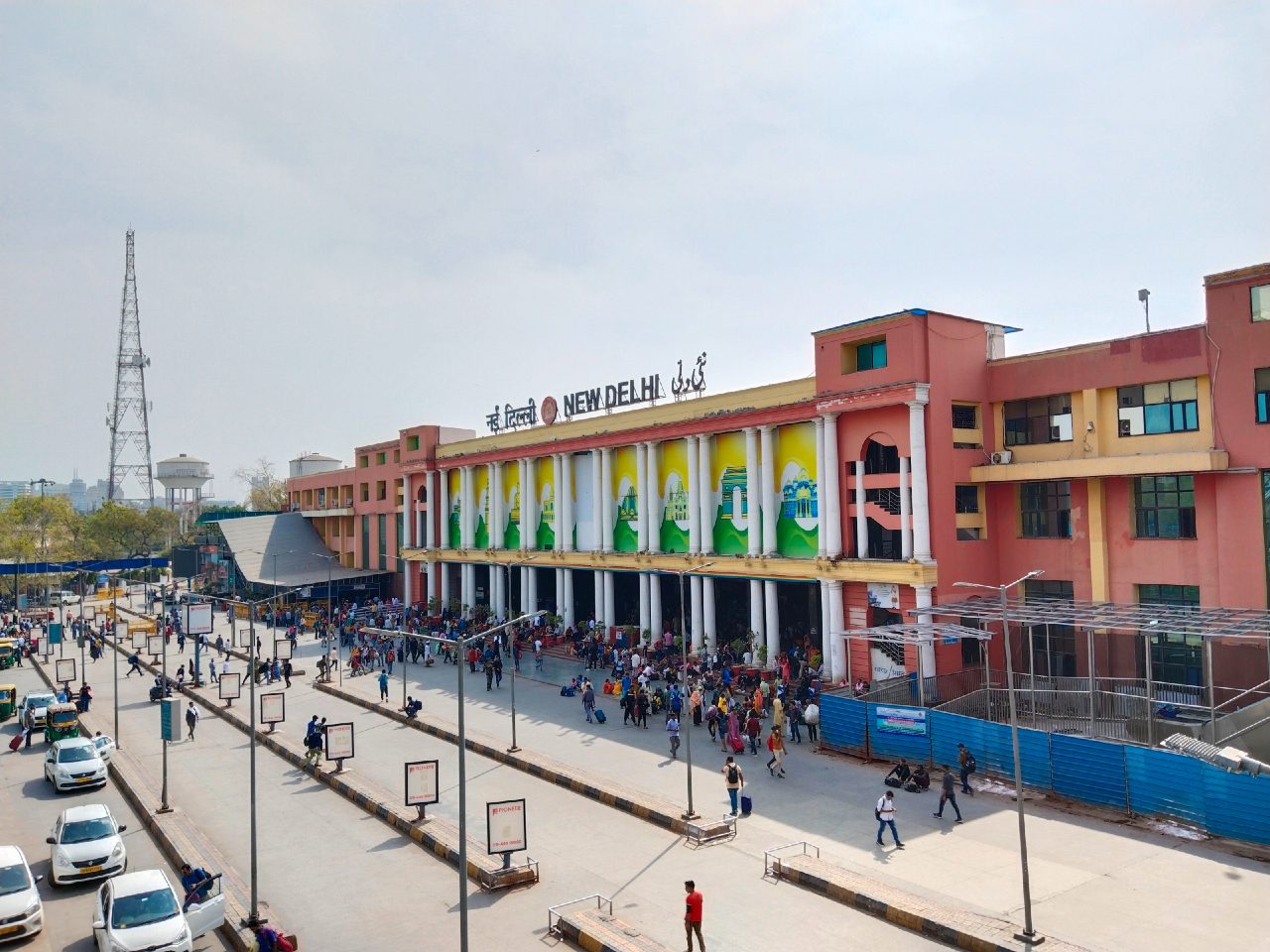 It is an amazing train journey of around 340 kilometers and it takes approximately 3 to 5 hours to get to the destination and during this time, you will witness the changing landscape of the region.
There are several trains that run between the two cities every day. As we neared New Delhi, the train slowed down, and I caught my first glimpse of the national capital of India. As we pulled into the station, I was excited to start exploring New Delhi.
Also Read: Romantic Places to Visit in New Delhi
This is my overall Gwalior to New Delhi train travel experience. Do not forget to share your thoughts in the comment section below.